Darkmode, pomodoro settings and bug fixes
Did someone say dark mode? Well, it's finally here. switch to dark/light mode in one click.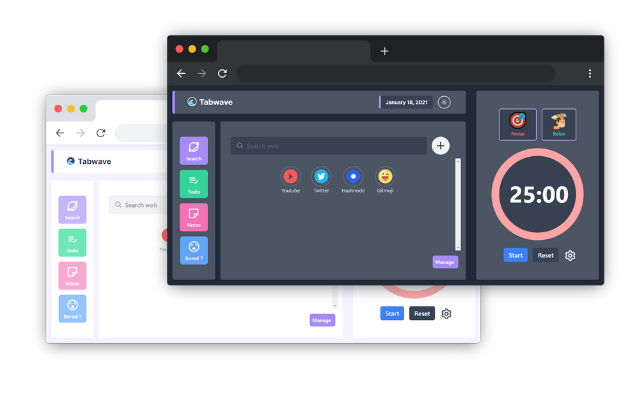 I added more customization options in pomodoro clock. Now you can change the settings of the Pomodoro clock. You can also change the mute/sound settings of the timer.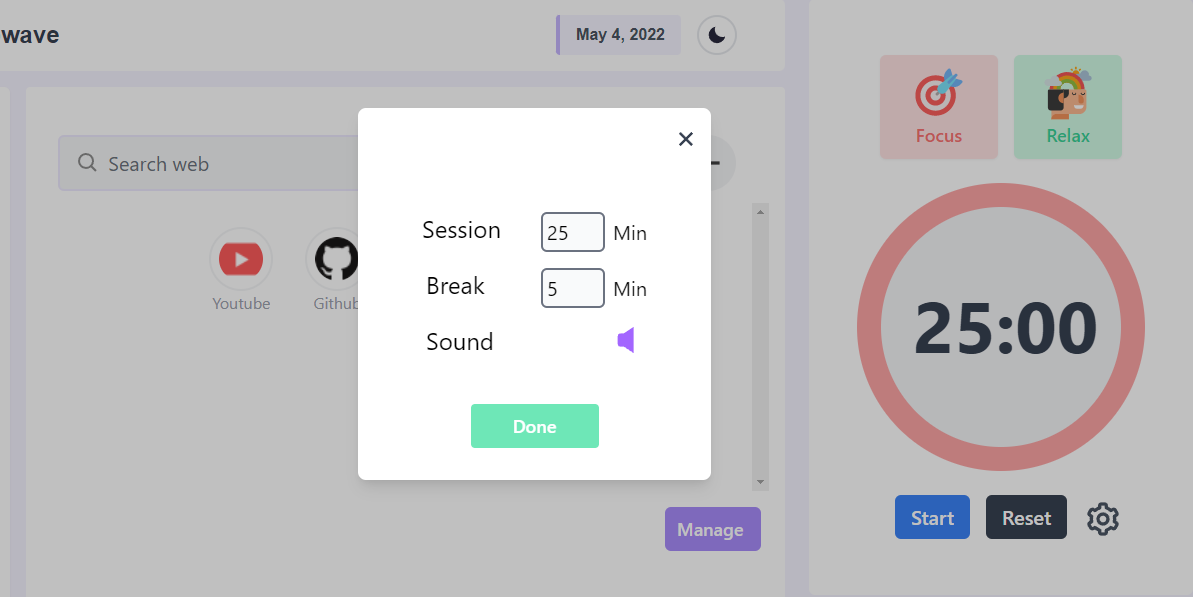 UI bug fixes
It's now responsive on most devices.